Our Story ....


We are a school with a proud history. The school was first established is 1907 and was the first

school in Kāiti

. While strong in history, the school is also highly future focused providing students with an innovative education. We do things that Kāiti Kids love. T

he school has

grown in roll size from 130 t0 400 and just about everything else. We have built new classrooms and thought very carefully about what matters for our Kāiti Kids. We are proud of the curriculum and learning environment that we offer.

The curriculum has been designed around developing 21st Century learners who are confident and active thinkers, literate and numerate, able to make good decisions and know their whakapapa.

We offer two learning pathways. Mainstream and Māori Bi-lingual.
Your child's language and culture is who they are. We value each learner's identity. This means that our curriculum reflects our students. We strongly encourage the learning of Māori and Tongan. We are also aware of the importance of connections globally. All of our students learn Mandarin and one of our teachers will be travelling to China to establish relationships with schools.


We provide quality teaching and learning programmes that are personalised to the learner.
I can guarantee you that children will always come first at our school. Learning will be fun and they will enjoy coming to school.

We do not charge school fees and all students receive free stationery.


If your child is turning five, we run a transition to school programme in our New Entrant rooms - The Tiny Tiki Clubs. Once your child turns 5, you and your child become part of the Titirangi project, a

program where we provide you with resources and support to help your child with their learning in the first year of school. We share your child's first month at school data and all of their other assessments. Parents appreciate and want to know how to support their kids to be great Kaiti Kids!
We absolutely love what we do here, Kāiti School is the place to be!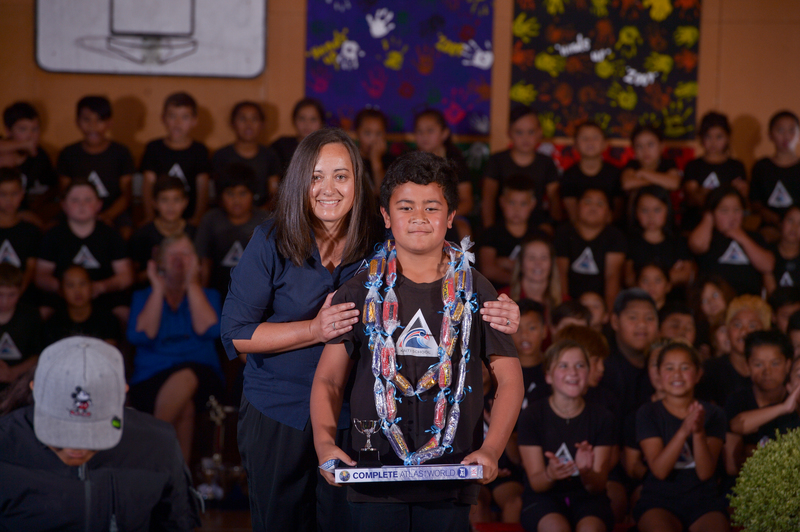 Ngā mihi aroha
Billie-Jean Potaka Ayton

Tumuaki


Our School Vision
Kia Tū Maia
we give learning a go, we are confident, active learners who are open to opportunity.
Kia Tū Pakari
we tautoko each other in our learning, we stand strong, we are literate and numerate and are proud of our whakapapa.
Kia Tū Rangatira
we lead by example, we are future focussed, innovative and able to advance in an ever changing world.
Our Values
The values we will develop and encourage in our tamariki are:

Fun, Innovation, Honesty, Respect and Care.